Narayan Institute Of Management
Post Graduation Diploma in management is a diploma course offered by the institute that are recognized by the all India counsil for technical education (AICTE) and which are autonomous and not affilated to any university.
1. AVIATION
Cabin Crew Services
Customer Services
Cargo and Transportation
Passenger Handling
Fares and Ticketing
In Flight Safety and Security
Safety and Service
Service and Maintenance
Baggage Handling
Fixed base Operations
Transport Scheduling
Airport Transporation
Airline Catering
Guest Service Agent
Cargo Handling Staff
Guest Service Supervisory
Passenger Service Staff
Airport Public Relation Executive
2. HOSPITALITY
Front Office Assistant
Front Office Executive
F & B Executive
Banquet Supervisor
Bar Supervisor
Floor Attendant
House Keeping Executive
Food Production Executive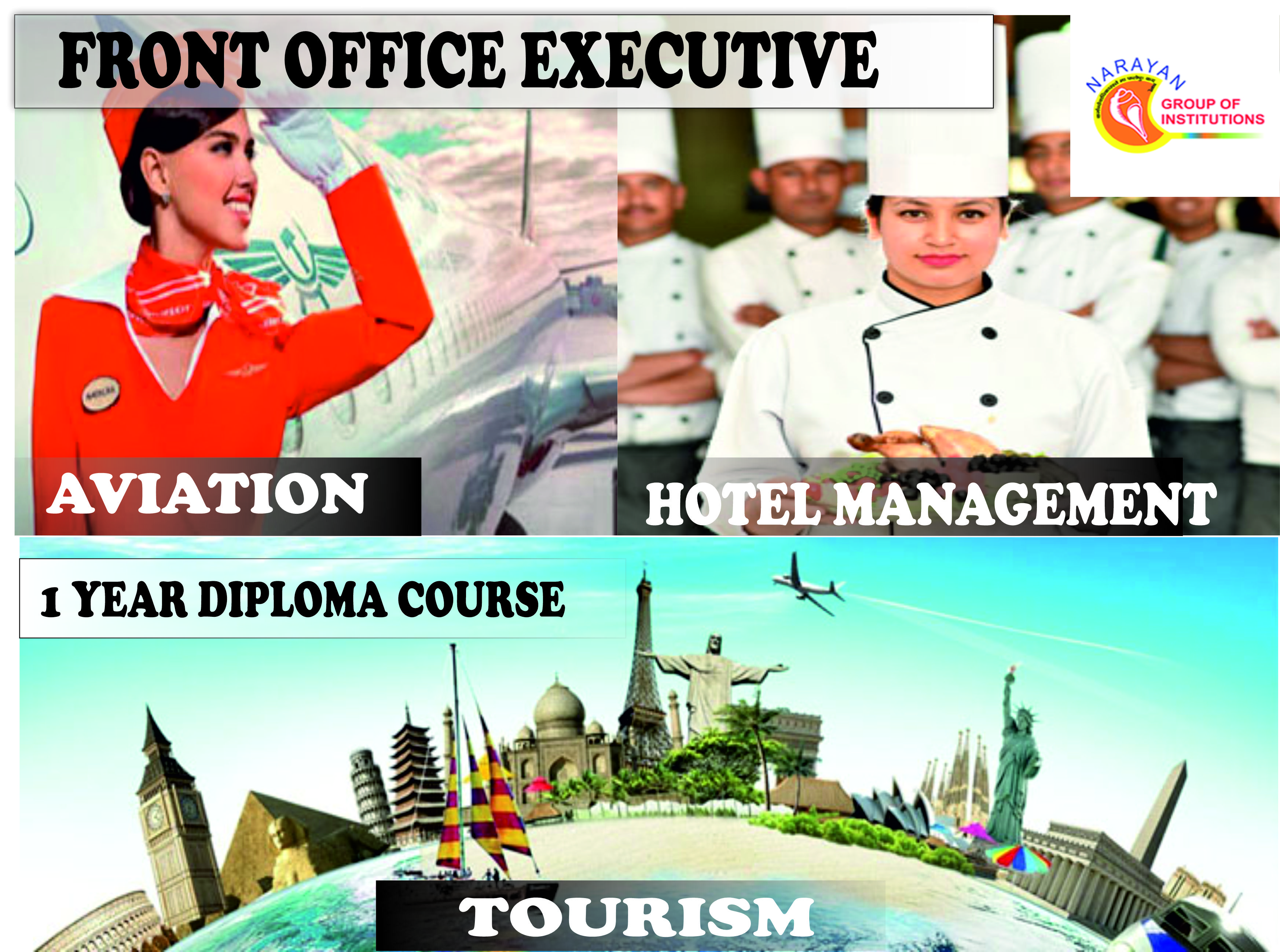 3. TOURISM
Tour Supervisor
Language Interpreter
Travel Agency Owner
Tourism promotion Executive
Sale Executive
IS responsible for cooking variety of foods for customers and arranging and managing food resources in the kitchen.
Our Academic Schedule
Pre-Lunch Session
Every Institute Provides
Post-Lunch Session
Only NARAYAN Provides
Lecture-1
Lecture-2
Lecture-3
Lecture-4
Lecture-5
Lecture-6
Lecture-7
Academics
Academics
Academics
Academics
English Classes in all Semesters
Library Seminar & Presentation
GD, PD, Grooming, Computer Classes, Foreign Language